Welcome to ZO Wines Farmstay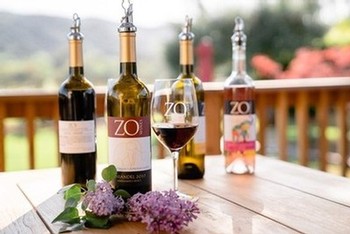 Come visit the ZO Wines Farmstay Vineyards and Winery Estate. Explore the beauty of Dry Creek Valley, learn about wine surrounded by vineyards, stay among the vines at the farmstay inn, and taste the distinctive hand-crafted, small-lot wines.
Think Like An Elephant
We care about our local community and the world. ZO Wines donates 1% of our time to local community charities, and 1% of our net sales towards global Elephant preservation.
Loyalty Program
By joining our Farmstay family you will be eligible to bank loyalty points based on your total spend on ZO Wines Farmstay Products and Services. Loyalty points are redeemable for select ZO Wines products and services.